Energy drink in a can 250ml
- Amount (pcs in package): 3000, Label: Matt or gloss varnished label
Promotional energy drink with custom all-over printing. 5 flavours. Volume 250ml. Quantity discounts. Min. quantity 500 pcs. More
Energy drink with your logo and design

Energy with your own logo and design - this is attention that will delight and energise you and your colleagues.
Your customers will also appreciate a little attention in the form of a quality and tasty promotional energy drink. Your logo and design on the can will remind your customers of your quality service and the positive emotions they experienced.
Energy drinks are very popular around the world and have a wide and growing consumer base. 
Looking for a quick and easy way to boost your energy and alertness?  Are you tired and sleepy? Energy drinks contain substances such as caffeine, taurine and B vitamins to give you this effect.
Promotional energy drinks are available in 5 flavours, allowing you to choose a drink that matches your personal preferences and needs.
In today's hectic world, many people are trying to maximize their productivity and performance. Energy drinks can help you achieve these goals!
Energy drink improves concentration: caffeine improves concentration and focus, which is helpful when working long hours or studying.
Energy drink improves performance: Some athletes and physically demanding workers use energy drinks to boost performance during training or work.
Recharge your team with the right energy. Every meeting or company gathering gets a boost of energy. There is a promotional energy drink with your logo and design for every occasion!
 
The promotional energy drink comes with a full-color imprint of the entire can. We can also help with graphics.
Fast delivery times, quality service.
Specification:
Volume 250ml
Available flavours: Classic, Cola, Cola Lemon, Cola Cherry, Cola Young Coconut
A sterile aluminium cap is included over the top of the can - available in black or silver with no print.
Matt or gloss varnished label
Soft touch label with 3D varnish
Shelf life 24 months
Advertising print:
full colour digital printing
Sale only to entities with valid ID number.
The minimum subscription is 500 pcs.
The price includes full-screen advertising printing.


---
Do not overlook!
Upload a prepared file with graphic materials (see the Upload a graphics file tab) so that we can prepare a preview of the print for you. Once the preview is approved, we will produce a quality product for you. Please read the "Requirements for product graphics" for information.
Don't have your own graphics in curves? Have us create a graphic for you.
Parameters
| | |
| --- | --- |
| Amount (pcs in package) | 500, 1000, 3000 |
| Print | full colour, included in the price |
| Flavor | Classic, Cola, Cola Lemon, Cola Cherry, Cola Young Coconut |
| Volume (ml) | 250 |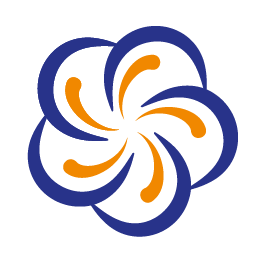 We are stable and reliable partner: for more than 20 years we have handled tens of thousands of orders from our satisfied customers. Join us!
20 years of experience and practise.

We have experienced many challenging situations in 20 years! We have always solved them and made the customer happy. Our experience is our added value!

We produce and deliver with care:

We pay maximum care and attention to each order. A confirmed delivery date is a promise for us, for which we will do everything possible and sometimes even impossible! Call us!

We appreciate regular customers:

We develop trust and long-term relationships with our customers. Turnover discounts are a good example. As turnover grows, the discounts will increase! Don't hesitate, make an order!
---
Enter the same email address as in the order. Upload the graphic file (or send it by e-mail after completing the order).