Other Christmas sweets - Brand of chocolate - Lindt Lindor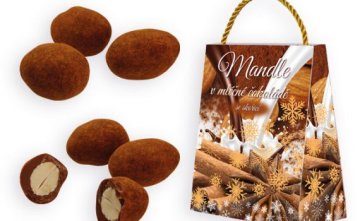 Christmas sweets naturally complete the Christmas atmosphere. Without typical Christmas sweets and delicacies, it is difficult to image a holiday meal. For your company, this is a unique opportunity to delight your employees, business partners or customers and loved ones.
Choose from an exclusive range of Christmas chocolates, chocolate figurines, Christmas gingerbread, or other popular Christmas cookies, and promotional sweets. All Christmas sweets can be printed with your company logo. Create your own corporate Christmas design for your Christmas promotional candies to stand out from the crowd.
delivery 4 weeks
1 437,50 €
excl. VAT
(1,15 €/pcs)
1 739,38 €
incl. VAT