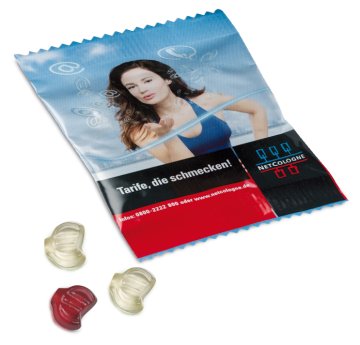 Jelly sweets are a unique type of candy that are perfect for both occasions and advertising. That's why these candies have a unique feature - they can be printed with advertising or can be made in special shapes in line with your target audience. Jelly candy a gummies offer a huge variation in flavours, types and shapes. You can choose from many varieties of fruit jelly sweets such as orange jelly, strawberry jelly, lemon jelly and many more.
delivery 3 - 4 weeks
555,56 €
excl. VAT
(0,55 €/pcs)
672,23 €
incl. VAT
delivery 3 - 4 weeks
872 €
excl. VAT
(0,48 €/pcs)
1 055,12 €
incl. VAT
delivery 3 - 4 weeks
0 €
excl. VAT
(0 €/pcs)
0 €
incl. VAT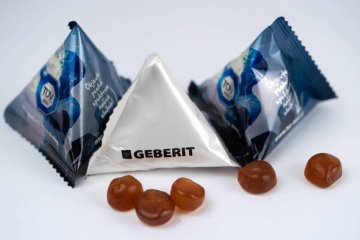 Promotional fruit jelly as a gift? Definitely yes. A small bag with fruit gummy candies and a custom imprint will please and attract attention at first sight.
---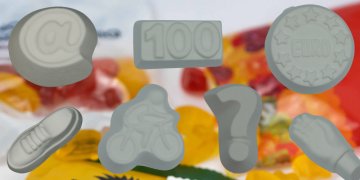 Are you looking for a promotional fruit jelly and want to be really original? Then get inspired by the shapes of the gummy candies in our article.
Gallery (15)