Promotional energy drinks, energy drink with custom design and print - Short production and delivery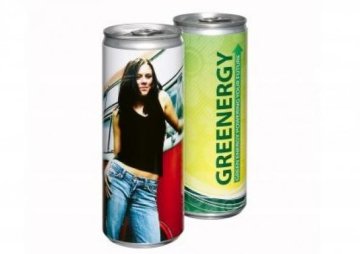 Promotional energy drinks are an original and practical promotional gift for various occasions. The energy drink with custom design and print is an ideal advertising product for situations with increased mental and physical stress. It finds its use in offices, as well as work in the field and during sports and other leisure activities. Advertising energy drink refreshes body and mind. You will especially please the younger generation with it.
An energy drink can or other promotional beverage packaging provides relatively sufficient advertising space to place your advertisement or promotional message. We print the advertising energy drink completely and in full colour! Give  this favorite drink as a gift with your unique advertisement!
delivery 3 days
565,50 €
excl. VAT
(2,26 €/pcs)
684,26 €
incl. VAT
Gallery (8)