Already 20 successful years on the market!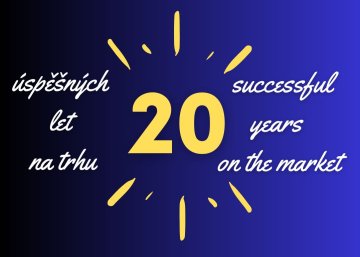 For 20 years we have been providing our clients with quality and reliable services in the field of advertising and production of promotional items, confectionery and textiles.
Société company was established in 2003. We have focused on the sale and distribution of sweets (candies, lollipops, chewing gum, etc.), chocolates, various sweets (e.g. jelly, pastilles), drinks and other delicacies (biscuits, nuts, dried fruits, etc.) for promotional use.
As this type of promotional food was not quite common at the time, we considered it an interesting business opportunity. We found many customers for whom this way of advertising was not only suitable but also profitable. Société was very successful with its strategy and the number of clients and orders increased every year.
Satisfied customers started to ask for more promotional items. In this way, Société company became a promotional items wholesaler within a few years.
Everything for your advertising
Thousands of promotional and gift items
We now provide our customers with printing of a wide range of promotional items such as pens, paper pads, mugs, ribbons, bags, banners, etc. Among the wide range of promotional items, the production of lanyards is also important for Société customers.
Promotional items are produced in various types, materials and branding options. We can always find the most suitable product and printing technology.
Société is an indispensable partner for customers in the production of promotional items. We manufacture our products in Europe and therefore achieve fast delivery times. Many of our customers are also from abroad.
Our e-shops:
Other company websites: