You want the original jelly? Anything is possible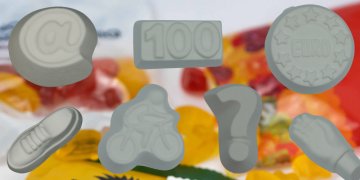 If you're in search of promotional fruit gummies and want to stand out from the crowd, you're in luck! Gone are the days of limited shapes and mundane options. With over 200 shapes of fruit jellies to choose from and the collection expanding regularly, you'll have no trouble finding the perfect shape to suit your needs.
These fruit jellies can be customized in color to align with your advertising message. While custom colors and shapes may incur an additional cost, they offer an excellent opportunity to create something truly unique. Moreover, these gummy candies can cater to various dietary preferences, including vegan, organic, reduced sugar, or even fortified with nutritional supplements. For custom shapes, a minimum order of 15,000 pieces is required.
200 or more shapes of jelly sweet
The vast selection of shapes includes animals like fish, octopus, shark, and more. You can also find vehicles and machines such as cars, airplanes, and trains. For those fond of nature, there are shapes like roses, four-leaf clovers, and trees. Food and drink enthusiasts will enjoy options like pretzels, apples, strawberries, and even beer-shaped jellies. In addition to these, you'll discover a wide array of other shapes ranging from everyday objects like telephones, books, and coins to symbolic items like hearts, skulls, and horseshoes. Letters, numbers, callsigns, and other signs are also available.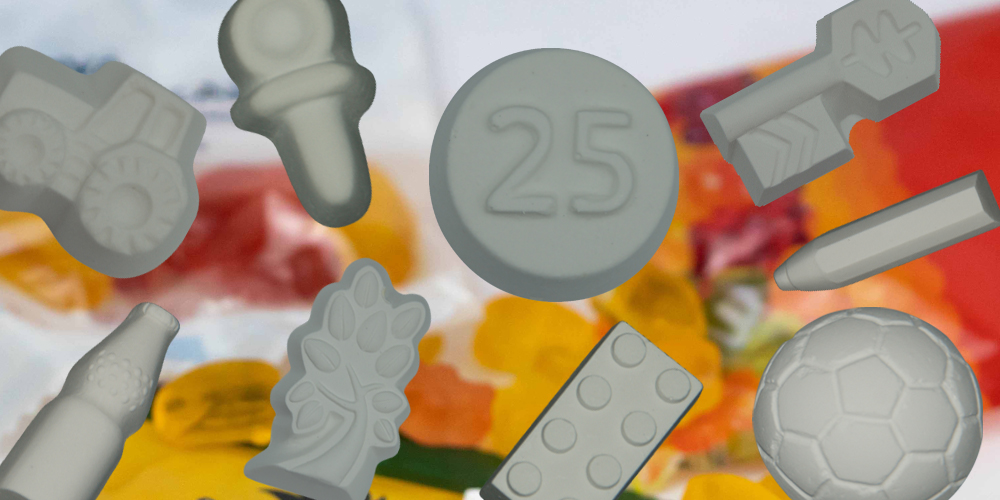 Jelly for different occasions
These versatile fruit jellies are perfect for various occasions. Throughout the year, they make excellent gifts for children, employees, business partners, clients, or customers. Unlike chocolates, pralines, or iced biscuits, you don't have to worry about them melting on hot summer days. Moreover, you can find special shapes and mixes for festive occasions like Christmas and Easter. Whether it's Santa Claus shapes, comets, presents, or spring motifs like rabbits and eggs, you can tailor the jelly candy to suit the season or your specific business needs.
By incorporating the AIDA model (Attention, Interest, Desire, Action), these delectable and visually appealing gummy candy shapes will undoubtedly attract attention, generate interest, create desire, and prompt action among your target audience.
Indulge in the world of fruit jellies today and discover endless possibilities to promote your brand or event!
---
Highlighted fields are required.