Modern Advent calendars in 100 ways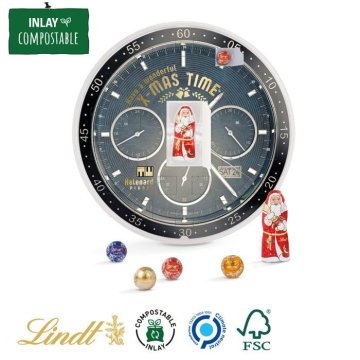 Advent calendars are part of the Christmas tradition and many people look forward to them every year. Opening the windows each day and discovering a chocolate or other surprise brings joy and excitement to the Christmas season.
Advent calendars with custom printing are a great way to share the joy and surprise with others. You can give them as gifts to colleagues and friends or use them as part of corporate gifts or marketing events.
Personalised corporate advent calendars are made with your company or brand logo and name. Today, there is a wide range of advent calendars that offer different types of content and types of packaging, including custom printing. This allows you to choose a calendar that matches your preferences and interests.
Here are a few options for corporate advent calendars:
Chocolate advent calendars
Try to find out what  type of chocolate appeals to you the most. Some calendars contain different types of chocolate or even different flavours.
with milk chocolate, dark chocolate or mix

with Belgian chocolate
Advent calendars with Belgian chocolate are a great choice for lovers of high-quality chocolate. Belgian chocolate is renowned for its delicious taste and fine texture, making it a popular choice for creating Advent calendars.
Lindt chocolate is known for its high quality milk and dark chocolate. Lindt's Advent calendars contain a variety of pralines and provide a luxurious Christmas experience.
Ritter Sport Advent calendars
Ritter Sport is a German chocolate brand known for its square chocolates and different flavours. The design of Ritter Sport's calendars is usually playful and colourful, and in many cases feature the distinctive chocolate squares.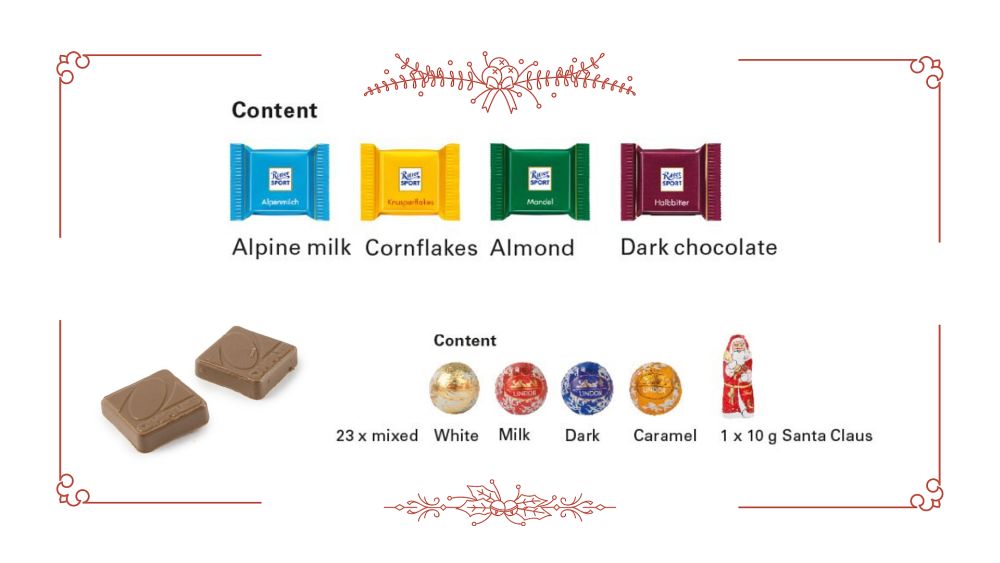 window with a larger chocolate or chocolate figurine
The Advent Calendar offers you the biggest piece of chocolate surprise in its last window on Christmas Eve and the enjoyment of the Advent Calendar culminates in 100% satisfaction.
with embossing on chocolate
Embossing on chocolate, also known as chocolate relief, is a technique in which a design, image or text is created in the surface of chocolate. This technique allows chocolate products to be personalised and adds visual appeal. An Advent calendar with embossing on chocolate will enchant all those you gift.
with the same print on the chocolates or a different print on each chocolate
Some Advent calendars can have a variable print on each of the 24 small chocolates hidden under the calendar windows. This increases the attractiveness of the calendar and the desire to open the next window and the anticipation of the next interesting surprise.
Tea Advent calendars
A tea advent calendar is also a great gift for tea lovers. It is an original and useful gift that not only offers delicious tea drinking moments, but also brings joy and anticipation every day until Christmas.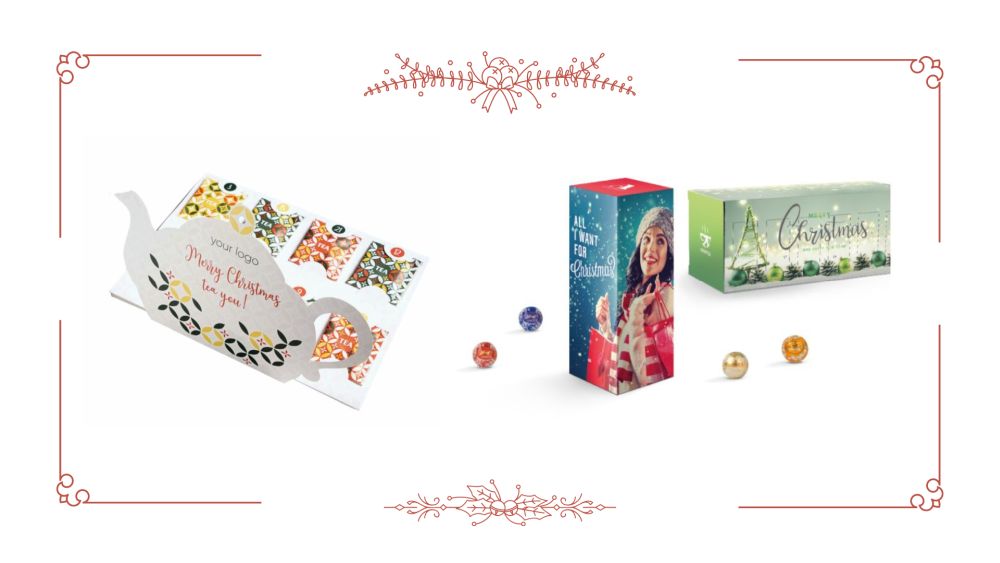 Advent calendar of original shape
The Advent calendar can have an unusual shape, such as a car, a house, a wheelbarrow, a pyramid, a tower. The rest of the originality is added by custom graphics with a design adapted to the chosen shape of the calendar.
Advent calendar with a custom cover shape
For you as an businessman or company, a custom shaped advent calendar is a great marketing tool. The calendar can have a shape or design directly related to your product or brand, which will help increase brand awareness and build a relationship with your customers.
Advent calendars made in the Czech Republic
By purchasing Advent calendars made in the Czech Republic, you are helping to support czech industry and business. You are supporting domestic manufacturers and production chains that employ local workers and contribute to the development of the country's economy. Czech products guarantee high quality, a careful production process and attention to detail. Czech Advent calendar manufacturers rely on a long tradition and experience in the production of sweets.
Modern printed Advent calendars
Other promotional advent calendars
---
Highlighted fields are required.
Recommended products (3)
delivery 4 - 5 weeks
1 314,49 €
excl. VAT
(16,43 €/pcs)
1 590,53 €
incl. VAT
delivery 3 - 5 weeks
3 011,56 €
excl. VAT
(15,05 €/pcs)
3 643,99 €
incl. VAT
delivery 3 - 5 weeks
1 184,89 €
excl. VAT
(11,84 €/pcs)
1 433,72 €
incl. VAT