Creative advertising lollipops or how to outsmart competion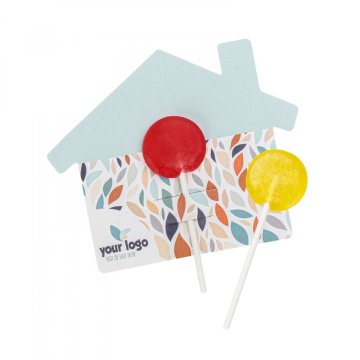 Promotional lollipops with custom imprinting are a great way to promote your brand or event. A variety of options are available, including different shapes and printed wrappers. Here are a few options for you to consider:
Different lollipop shapes
In addition to the classic round lollipops, you can also choose other shapes such as stars, hearts, flowers, footprints or even custom shapes that are associated with your brand symbol. This helps to create lollipops that are unique and eye-catching.
Apart from the classic round lollipops, you can also choose flat lollipops. These lollipops have a flat shape and are ideal for printing larger images, logos or informational messages.
Different flavours of lollipops
Fruit lollipops - if you prefer a natural taste, you can opt for fruit lollipops. These lollipops usually have natural fruit flavours and can be made from fruit juice or extract, which adds an authentic taste.
Chocolate lollipops - the lollipops are made from high quality chocolate and can come in different flavours such as milk, dark, white or even a combination of different types of chocolate.
Original printed packaging
You can also customize lollipop wrappers to further emphasize your brand or message. You can use your company logo, brand name, slogan or other graphic design on the packaging to represent your business.
A custom printed promotional lollipop is a great way to increase your brand awareness and leave a lasting impression with your customers. You can distribute them at trade shows, company events, as a gift for customers or simply as a sweet treat for your employees.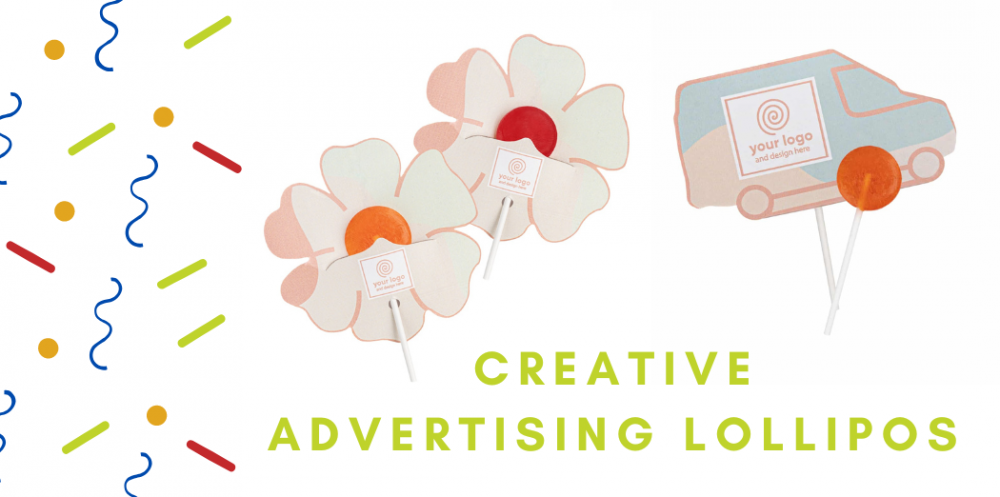 How to creatively approach the production of promotional lollipops
When it comes to the creative production of promotional lollipops, it is important to think outside the traditional box and offer customers something unusual and original. Here are some ideas on how to take a creative approach to making promotional lollipops:
Experiment with unusual lollipop shapes: You can choose shapes related to the product or service you are promoting, or create lollipops in the shape of objects that are associated with your brand. For example, if you're in the sports equipment business, you could create a lollipop in the shape of a ball.
Exceptional flavours: Surprise your customers with new and unique flavours of lollipops. You can create a lollipop with a flavour that references your products or brand values. For example, if you are a natural beauty products brand, you can offer a lollipop flavoured with the fruit extracts used in your products.
Healthy and natural ingredients: Natural colours, natural sweeteners and flavours based on fruit or herbal extracts can be used in the production process.
The lollipop on the promotional leaflet: Inserting a lollipop on an advertising leaflet can be an interesting way to attract the attention of customers and create attractive marketing material. The paper leaflet can be shaped in different ways: e.g. car, house, flower, heart, gift, etc. You can create an interactive lollipop that customers can tear or break away from the flyer. This will give them a tangible experience and increase engagement. Create an attractive and imaginative leaflet design that visually supports the lollipop. Use colours and graphic elements that match the lollipop and create an overall unity.
Remember that creativity is the key to attracting customer attention. Try to be original, innovative and think outside the box to differentiate yourself from the competition and create a lollipop that appeals to your target audience. We are happy to help you with your choice of promotional lollipops and graphics and answer any questions you may have.
Creative promotional lollipops