4 indisputable benefits of custom mints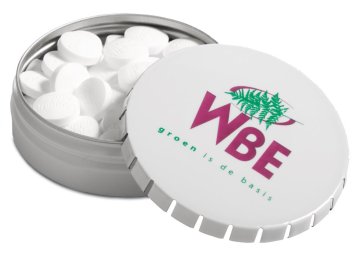 Custom mints are a popular and effective way for businesses to market their brands. Not only are they a tasty treat, but they also offer a range of benefits for both the business and the customer.
Firstly, printed mints are a cost-effective marketing tool that can be easily distributed at events or in promotional packages. They are lightweight and compact, making them ideal for mailing or carrying in a pocket or purse.
Secondly, mint sweets have a long shelf life, which means they can be kept on hand for extended periods of time. This provides ongoing exposure for the business and reinforces the brand in the mind of the customer.
Thirdly, mints have a positive association with fresh breath and good hygiene, which can reflect well on the business that provides them. When customers reach for a promotional mint, they are reminded of the brand and the positive experience they had with it.
Finally, branded mints offer a unique opportunity to engage with customers. By adding a personalized message or branding to the packaging, businesses can create a lasting impression on their customers and make them feel valued and appreciated.
Overall, promotional mints are a fun and effective way for businesses to promote your brand, while also providing a practical and useful item for your customers. Whether it's a small giveaway or a larger promotional campaign, custom mints are a great addition to any marketing strategy.